The Inspiring Journey of Mr. Pragnesh Patel: The Driving Force Behind Raghuvanshi Motor's Success
Navsari : A self-starter with an uncanny knack for transforming ideas into reality, Mr. Pragnesh Patel, the owner of Raghuvanshi Motors, has indeed carved a niche for himself in the automobile industry. Patel, a native of Navsari, Gujarat, launched his illustrious career in brand management two decades ago. Over the years, with the grace of Sadguru he has leveraged his exceptional leadership skills and innovative strategies to shape the trajectory of his automotive business, making Raghuvanshi Motors a trusted name in South Gujarat.
After completing his education, Patel found himself gravitating towards the automobile business. He joined a startup and quickly assumed significant responsibility for product development. Known for his keen ability to enhance operational efficiency, strategize effectively, and lead teams, Patel was ready to elevate his leadership to the next level. His strengths lie in unlocking marketplace success, utilizing his experience in strategic and new product development, P&L ownership, and cross-functional team management.
Raghuvanshi Motors was incorporated on the 20th of June 2004. Today, the company boasts two dealerships, two branches, and two authorized service centres across Navsari, Chikhli, Bilimora, Vansda, Khergam, and Maroli.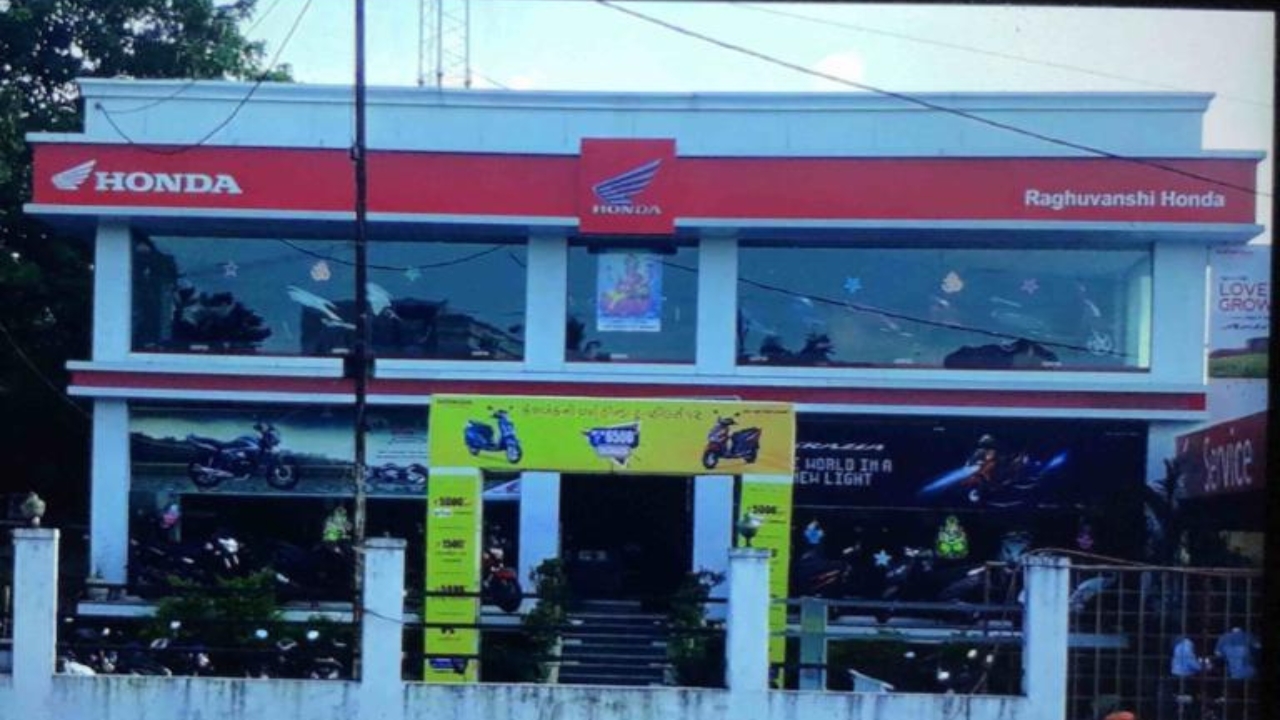 Over the years, Raghuvanshi Motors has become one of the most trusted Honda 2-wheelers authorized dealerships in South Gujarat. The company prides itself on delivering world-class customer experiences at every touchpoint and doing so on a foundation of trust and transparency. It offers a wide range of Honda automotive products and services, including sales, spare parts, accident jobs, insurance sell/renewal, RTO process, exchange facilities, and finance facilities.
Patel's proactive approach and commitment to providing tailored two-wheeler solutions to their customers have contributed significantly to the company's impressive growth in the marketplace. He understands that vehicles are not just a means of transportation, but they have profound implications on society, the national economy, and the environment.
In response to the Indian Prime Minister Narendra Modi's vision of electric vehicles bringing a 'silent revolution' in the country, Patel acknowledges the transformative potential of this segment in the automobile industry. He believes that the low running and maintenance costs, decreased registration fees and road tax, and silent functioning capability of electric vehicles will undeniably revolutionize the sector.
Raghuvanshi Motors is a private limited company incorporated under the Companies' Act,1956 and is an authorized dealer of Honda Motorcycle & Scooter India Ltd. Its successful journey, marked by related diversification in the automobile industry and continuous growth, is a testament to Patel's strategic and operational leadership.
Emphasizing research and development, sales, and marketing, Raghuvanshi Motors has always been committed to delivering the highest quality in its products and services. The company's phenomenal success is the proof of the effectiveness of Patel's strategies and his relentless pursuit of excellence. With the environment and customer satisfaction at the core of their business model, Raghuvanshi Motors is poised to continue its impressive trajectory under Patel's visionary leadership.
Follow Us On